The soundtrack from the 'Making a Living' exhibit is playable above:
Chipping and digging – memories from childhood
What were you doing when you were eight? Augusta Piccoli born Roder grew up at New Italy. That is her family in front of the wooden loom. Remembering her childhood, she said: "We used to go out chipping and digging – I suppose we were eight, nine, 10. We had to work. As soon as kids got big enough that they could hold the handle of a hoe, we used to go out amongst the corn and potatoes.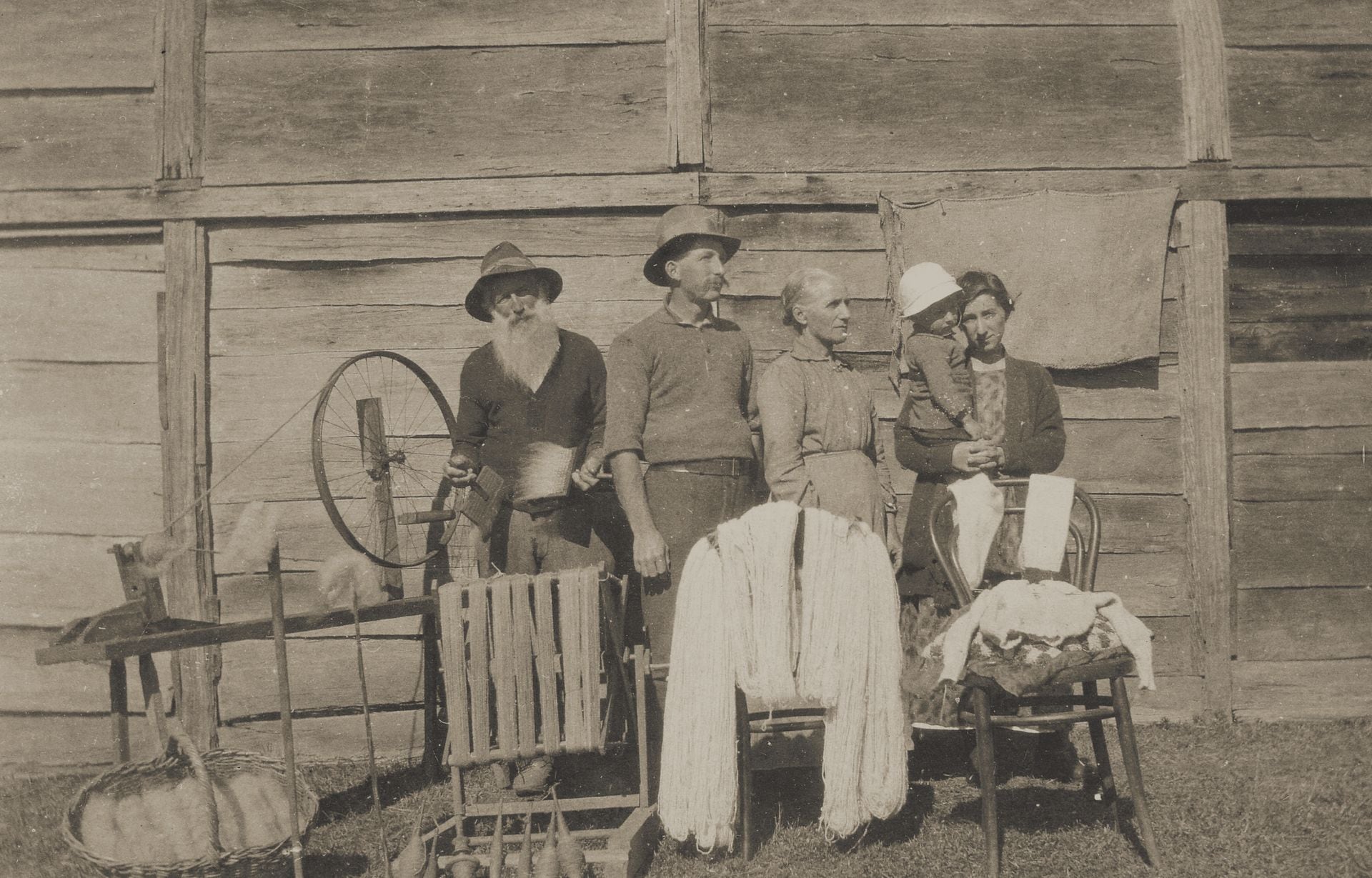 Angelo Roder (left) and his wife Maria, with Alex Roder and his wife Kate (born Antonolli) and child standing behind the Roder's spun wool.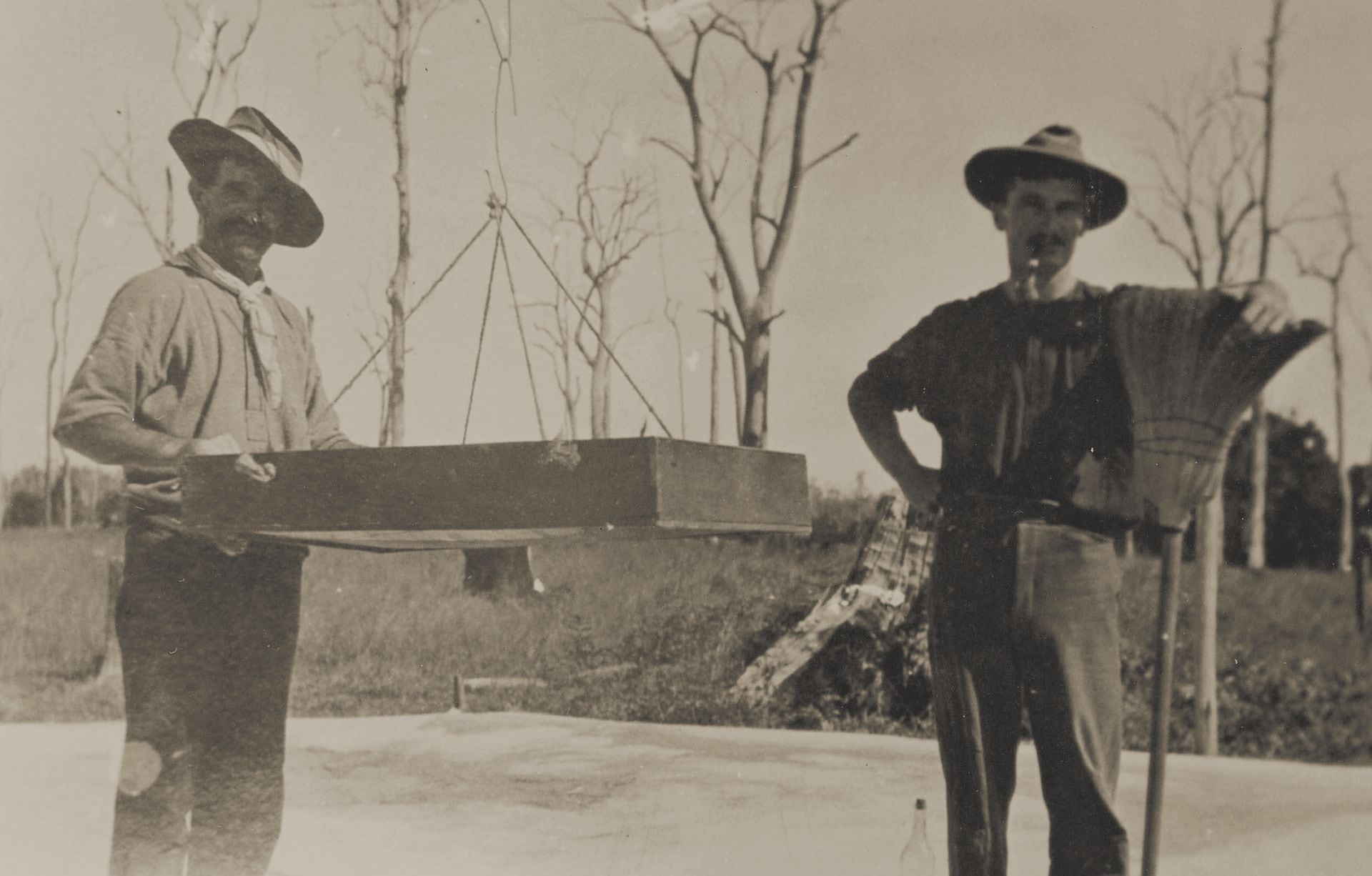 Tony Piccoli and Phillip Pedrini sieving grass seeds at New Italy
Making a living: at home and away
Valiant attempts were made to produce cash crops and develop other industries that would have allowed everyone to stay in the settlement. The Pedrinis, Piccolis and others made money from selling couch and carpet grass seed. It was a laborious industry, cutting the grass with their scythes, drying and sieving the seed and bagging it for the Sydney market. Angelo Roder reared sheep, but the climate was too wet for their long-term survival. As dairying across the region increased from the 1890s, the Morandini's were the first at New Italy who could buy enough land, to run a commercial dairy. Others followed.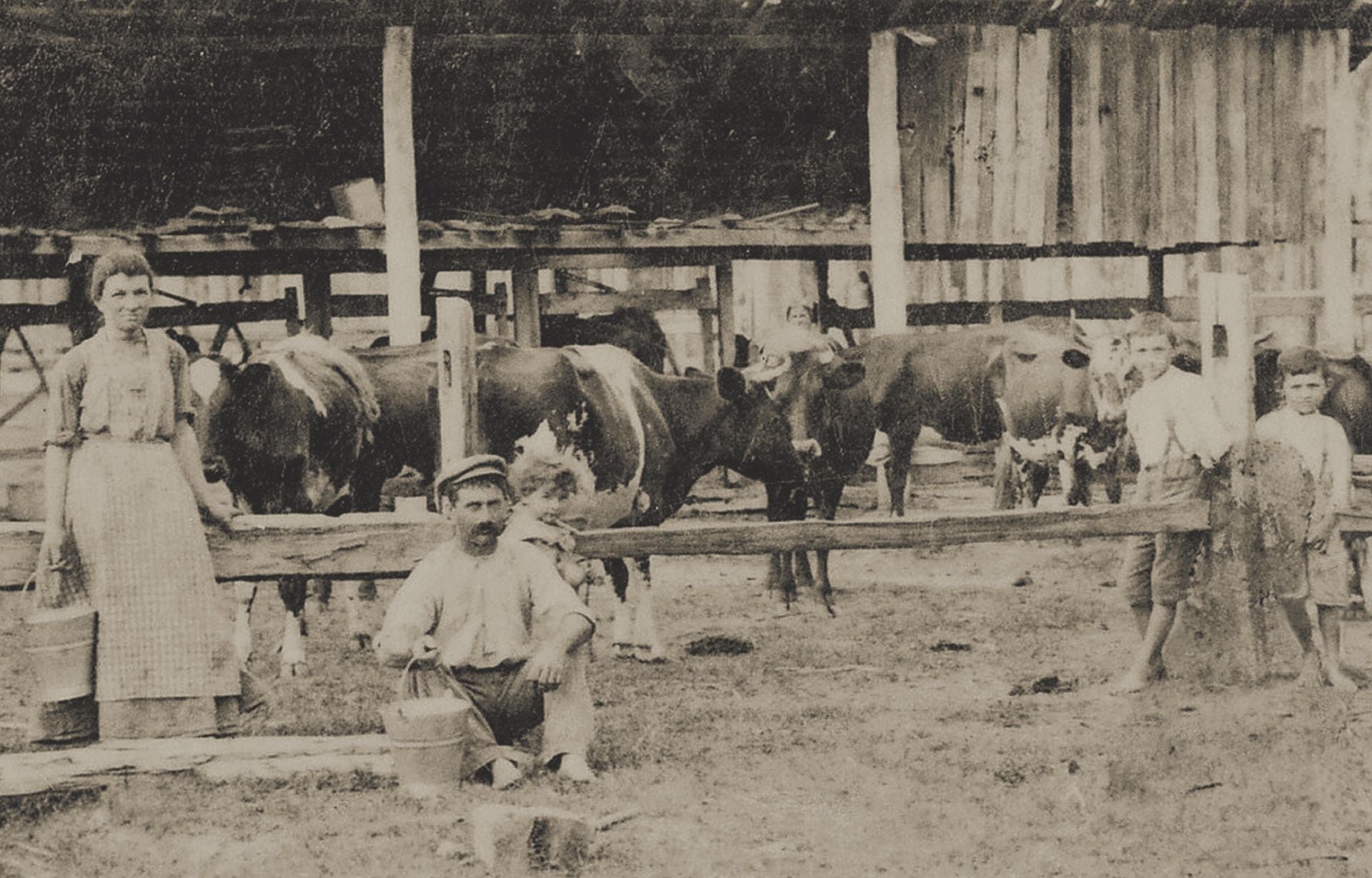 Giovanna and Angelo Morandini at. their dairy with children Fred, George and Albert
However, the soil was too poor and their selections, too small to enable most families, their dreams of self-sufficiency. Women and children worked the gardens and fields at home, while the able-bodied men and boys worked away for up to 6 months of the year. For example, teams of New Italy, men cut sugarcane on the Clarence, Richmond and the Alstonville Plateau or worked at the Broadwater Mill. Three cane knives are displayed on the wall in front of you.