The arrival of Australia's first refugees sparked great interest in the Government, press, public and the Sydney Italian community. The new arrivals were given temporary shelter, food and medical aid in the Old Agricultural Hall (Sydney, Domain) while their fate in Australia was decided.
The Italian's were determined to form a settlement together, having battled adversity and found strength in their unity. They also pointed out that amongst the migrants all the skills necessary for a self sufficient community were represented – carpenters, tailors, a bookbinder, clerks and most importantly farmers. However the Government determined that in view of their weakness and poverty it would be more beneficial to hire them to employers for the first 12 months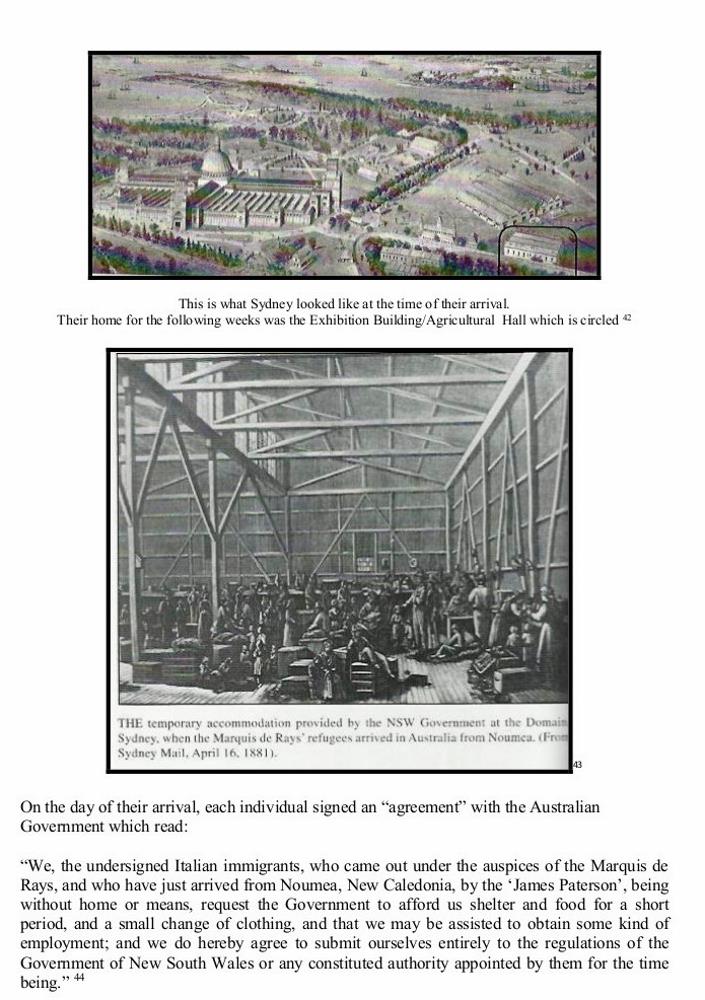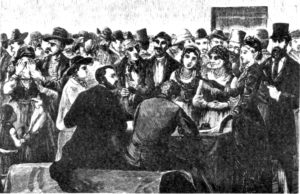 An artist's impression of the immigrants which  appeared in the Sydney Illustrated News 14th May 1881
The Sydney Morning Herald advertised that the Italian families would be hired for twelve months for thirty pounds. One by one the families were hired to English speaking employers and dispersed throughout the colony. In an attempt to force their rapid assimilation into the Australian culture the Italians were sent to districts from Young to Goulburn and Singleton.
On all accounts the Italian settlers went willingly and gratefully into service, showing tremendous courage as families and friends were torn apart and thrown alone into a foreign culture.
Following their service and separation throughout the first year the majority of the survivors of the de Rays expedition wished to reunite if the opportunity arose.
Hearing of land available in Northern NSW they founded a settlement together on the Richmond River near Woodburn, which they initially called La Cea Venezia as a symbol of their closeness. Here they proved themselves as capable colonists, their farming community thriving on land dismissed by British colonists as barren and unproductive.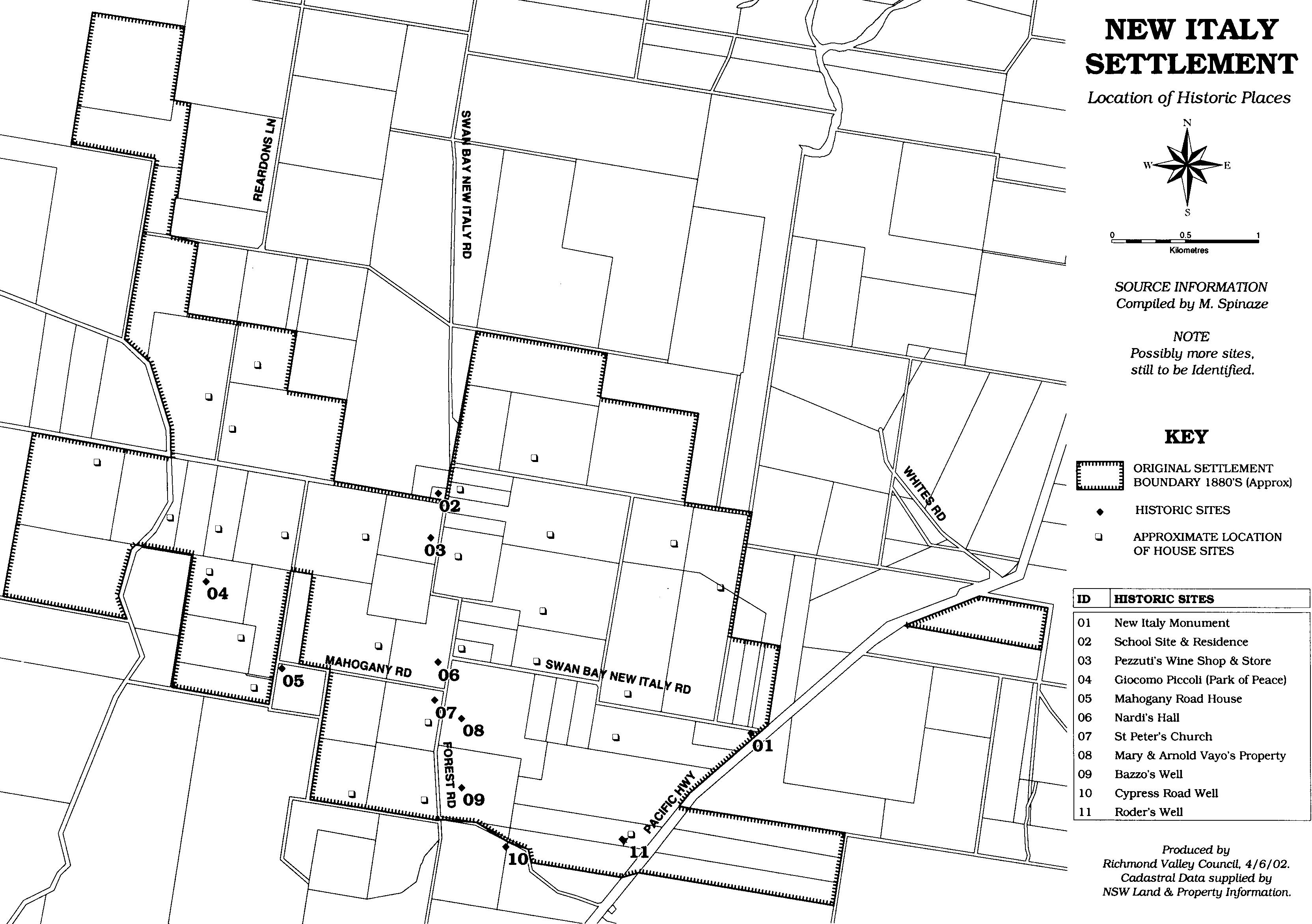 The settlement at New Italy – with original boundaries circa 1890