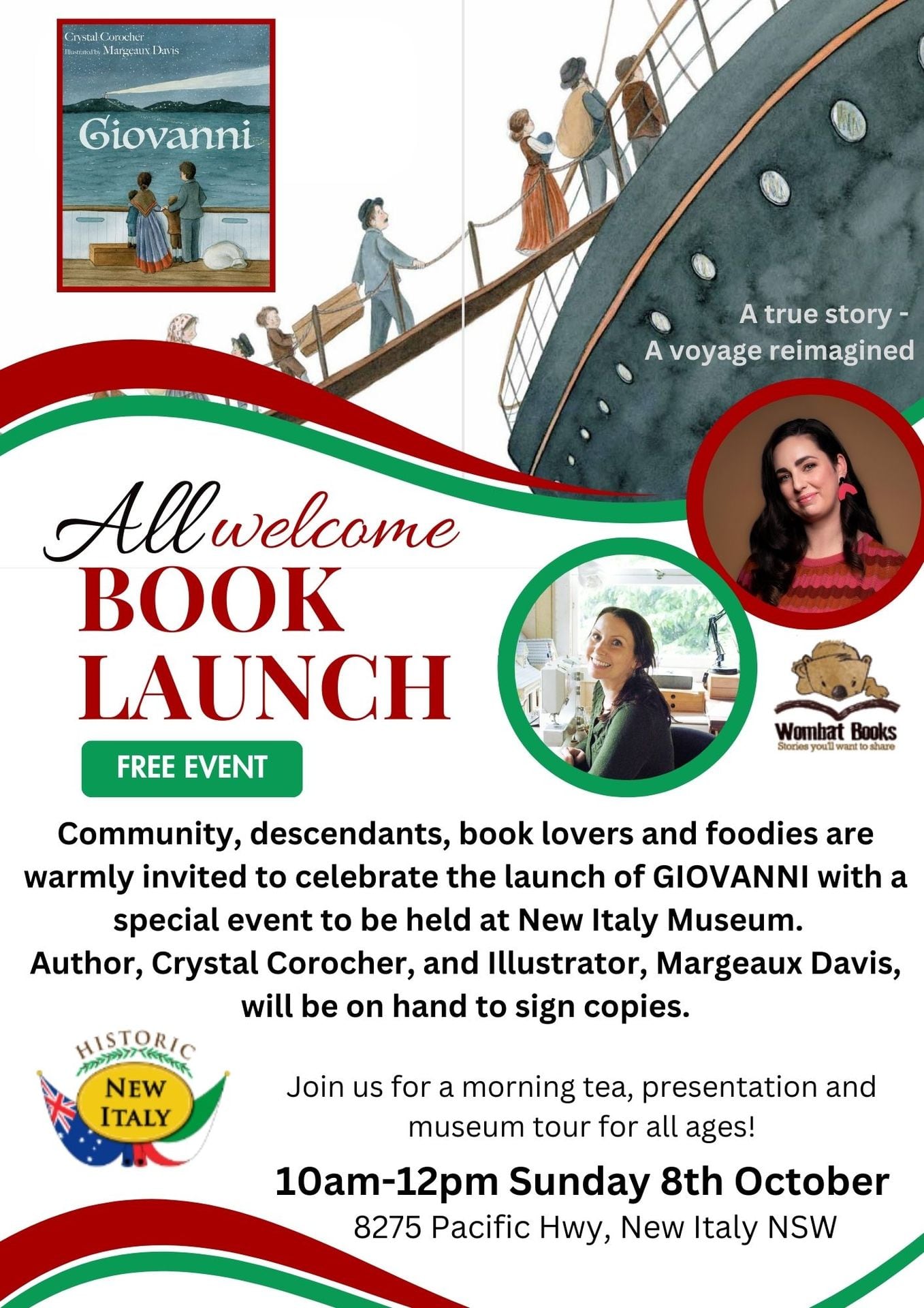 Historic New Italy was proud to host the premier launch of the beautiful children's book, 'Giovanni' on Sunday 8 October, 2023.
'Giovanni' echoes the New Italy story as seen through the eyes of a young Italian boy. It is a skilfully written and illustrated book that forms an homage to all families of migrant background who have forged a new life in a new land. 'Giovanni' is told with love by Giovanni's great-granddaughter, author Crystal Corocher in both Italian and English. Margeaux Davis' watercolour illustrations add a special poetry and magic to the narrative.
Story keeping and storytelling is what we do at Historic New Italy. The New Italy story is there for all to explore in the New Italy Museum at New Italy in northern NSW and on the website. We are also thrilled to include 'Giovanni' in our literature on sale in the Casa Vecchia gift shop at Historic New Italy!
NIMI would like to congratulate the 'Giovanni' creators, Crystal Corocher and Margeaux Davis. We also acknowledge the Lismore-based Volpato family, in particular, Jada Volpato, who assisted with translation.
Apart from her personal connection to New Italy, professionally, Crystal Corocher is an Australia Reads Ambassador Author and a passionate advocate for diversity in literature. 'Giovanni' is her third published story and second picture book. Along with her own stories, Crystal works across the Australian publishing industry as a consulting editor for children's literature and teaches creative writing to students of all ages. www.crystalcorocher.com
It was a joy to receive her email announcing the publication of 'Giovanni', her offer to launch at New Italy and her generosity in sharing the occasion with local schools. We had a special excursion to Historic New Italy by Woodburn Public School who joined us on 10/10/23 for a reading, workshops and a lemon tree planting.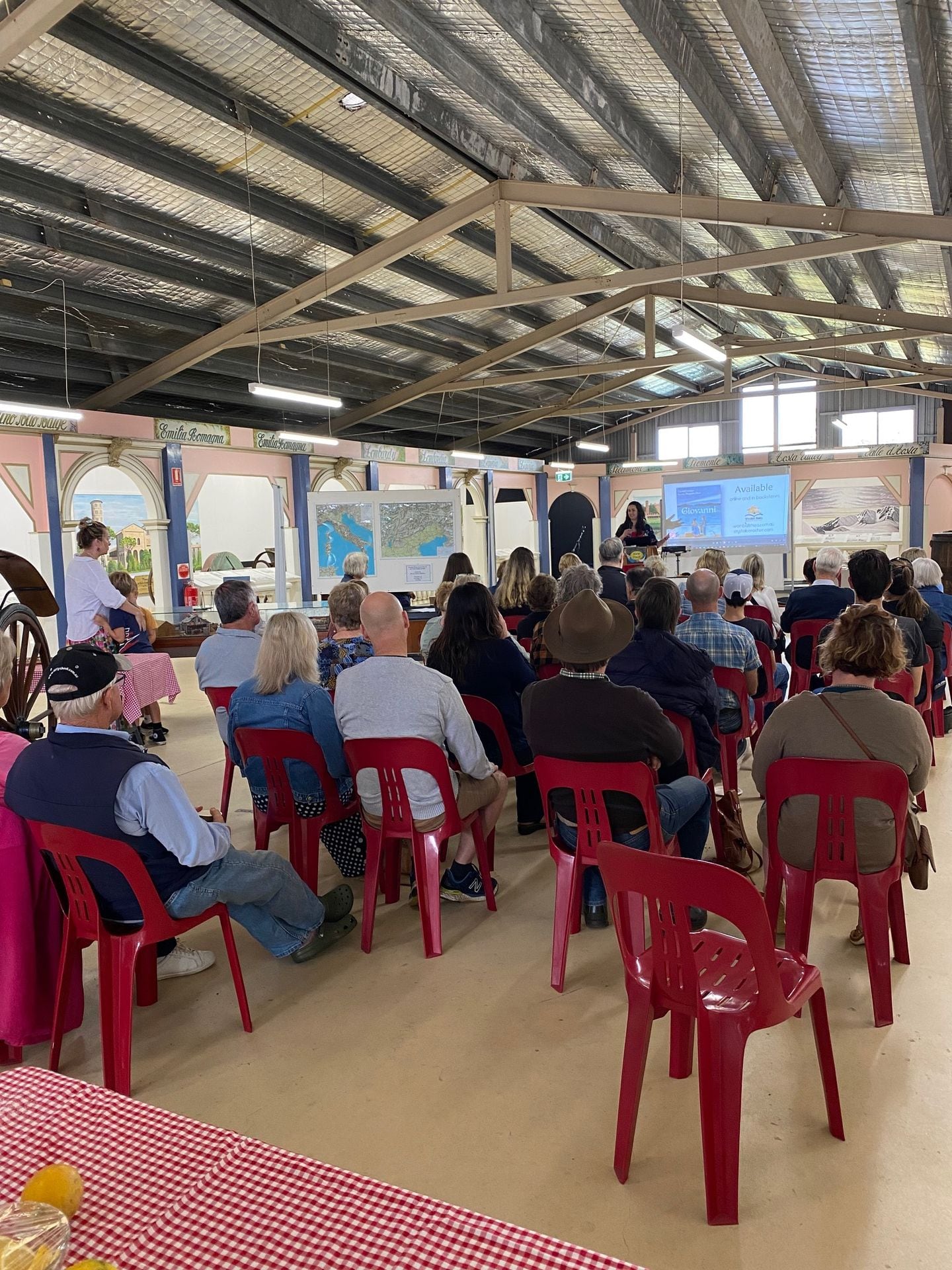 The launch was held in our Pavilion, as the Community Hall is unavailable during the renovations.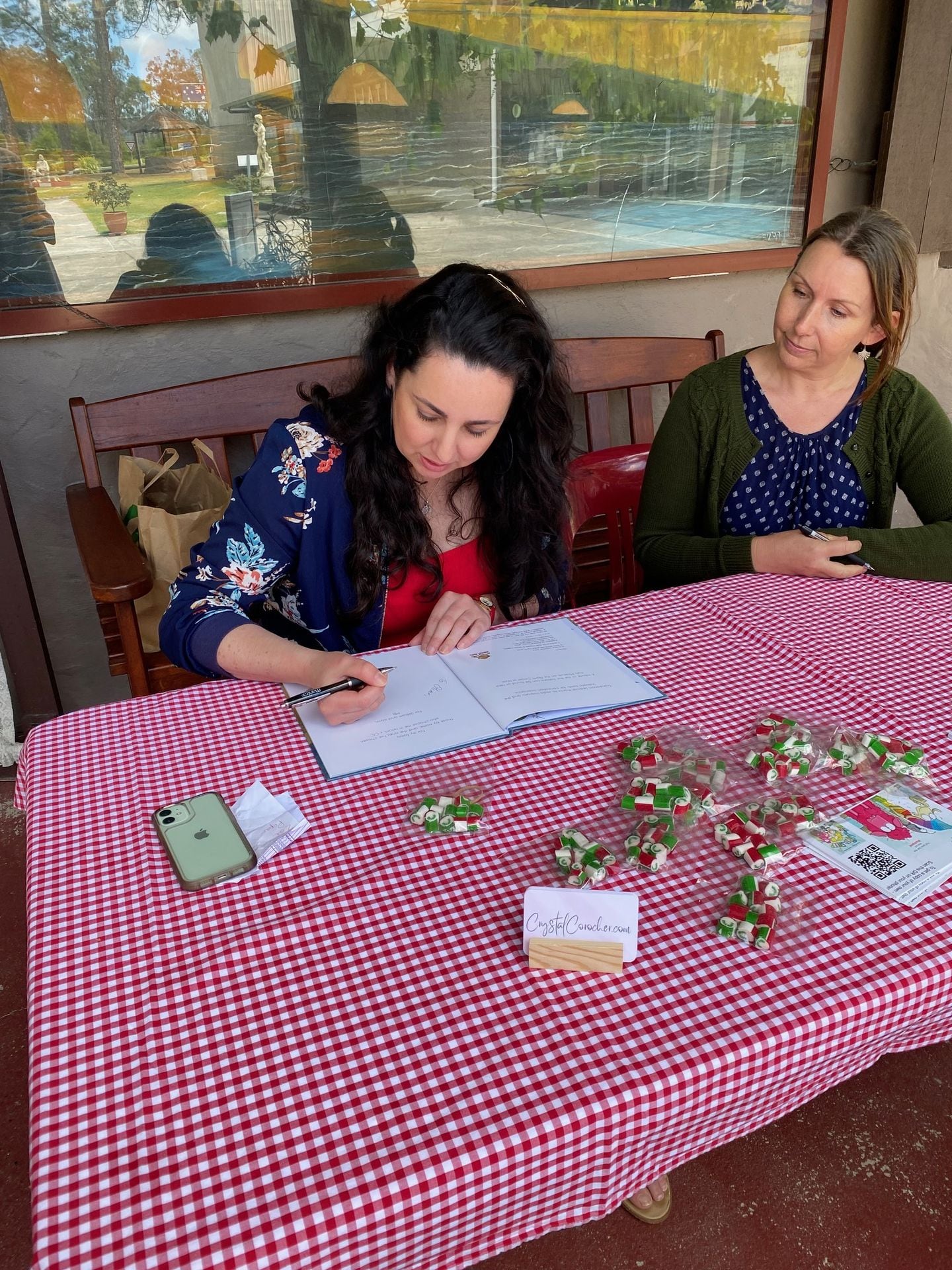 Crystal Corocher signing a book while Margeaux Davis, the illustrator, watches on.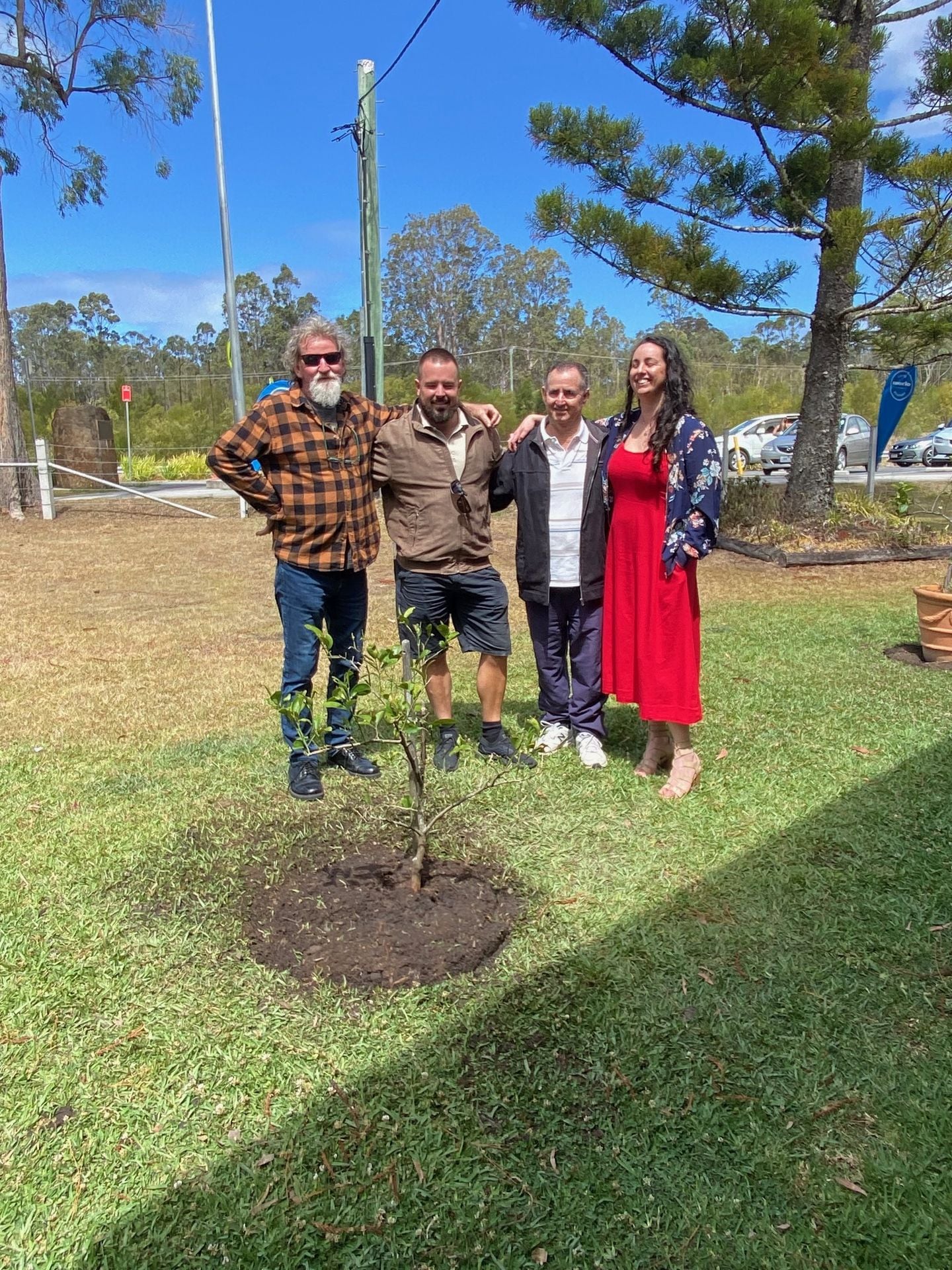 Crystal with her father and two brothers around the lemon tree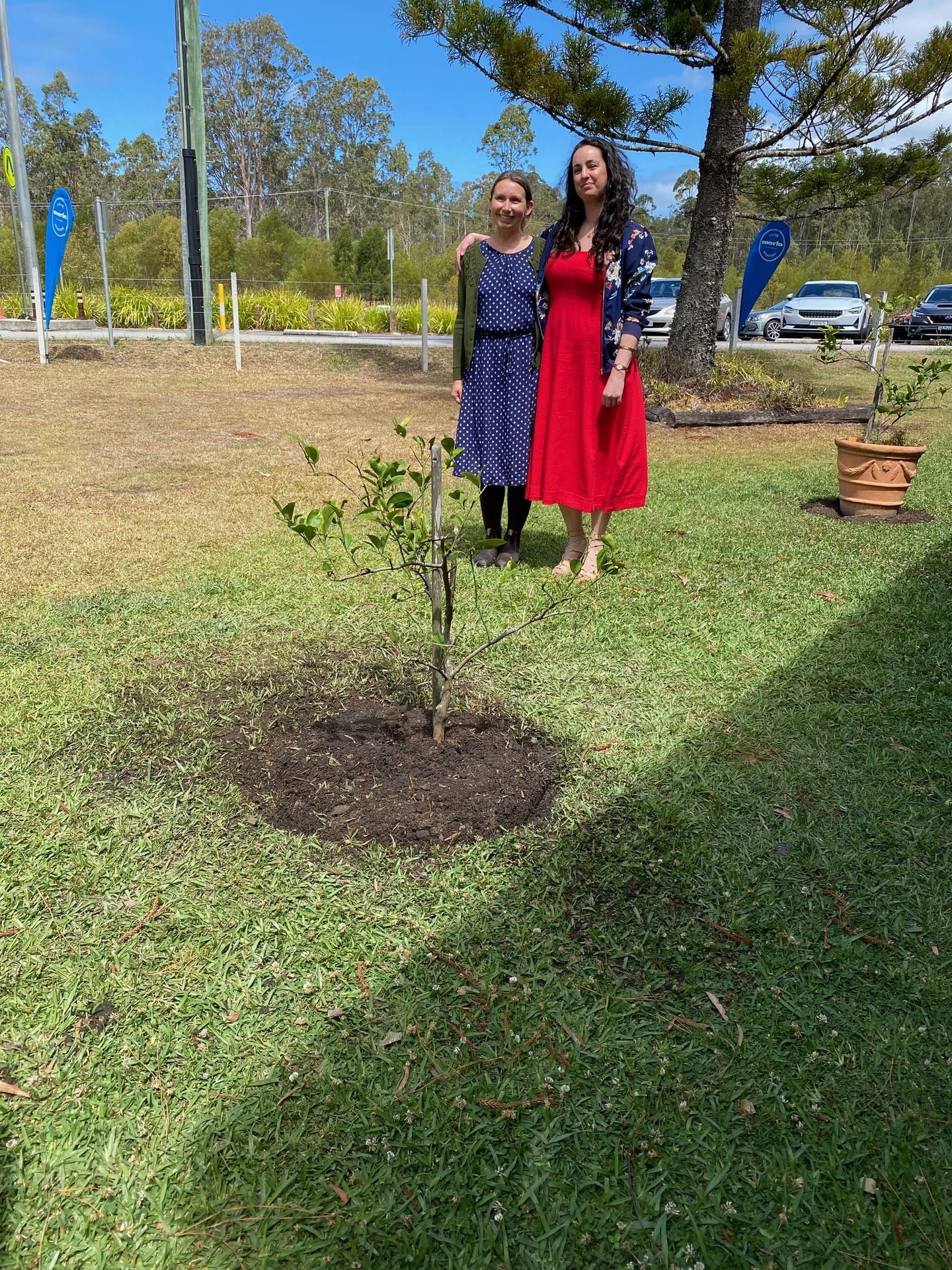 Margeaux and Crystal with Giovanni's lemon tree.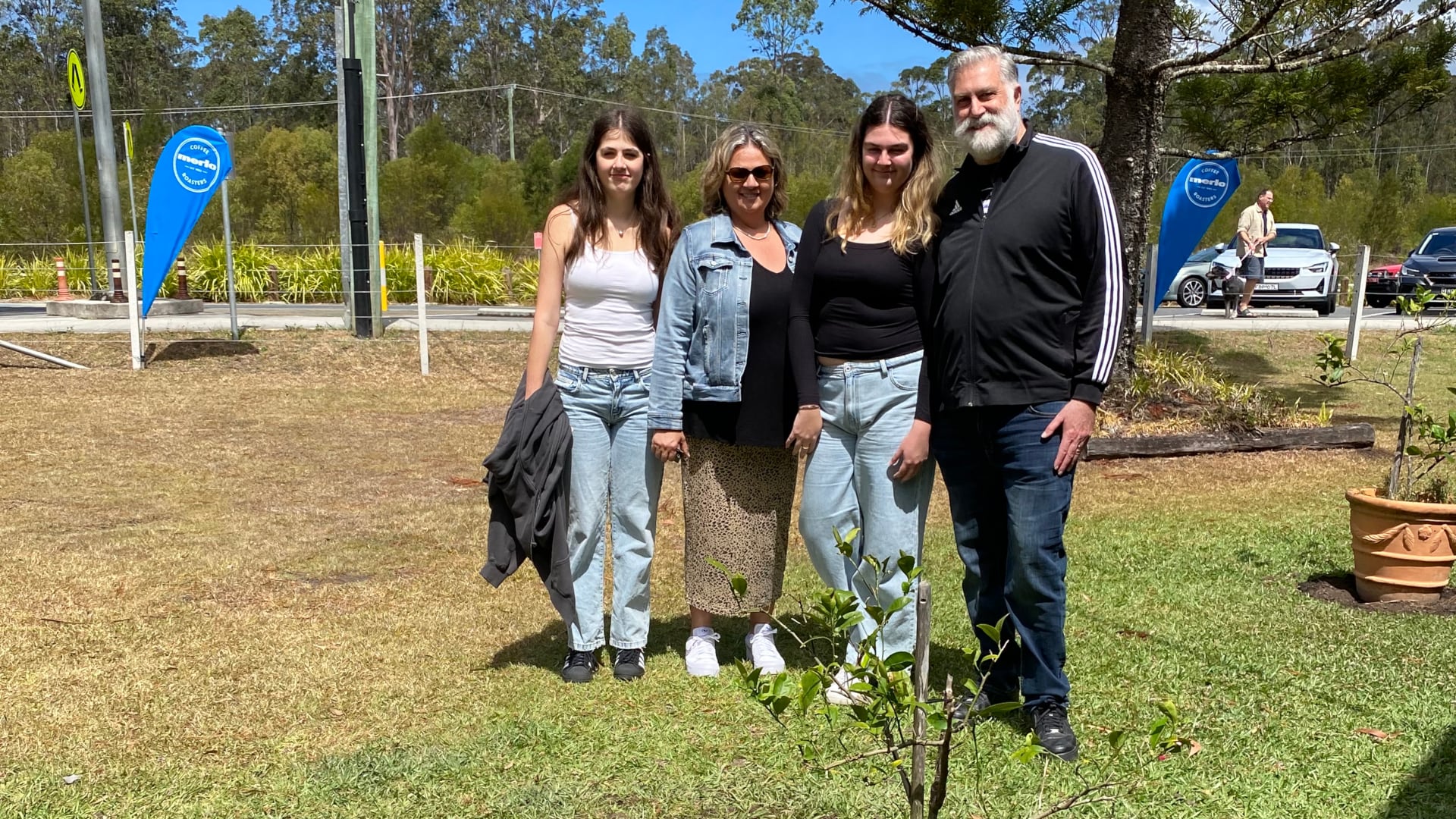 Special thanks to Jada Volpato and the Volpato family for translation assistance.