This Place: The Landscape before New Italy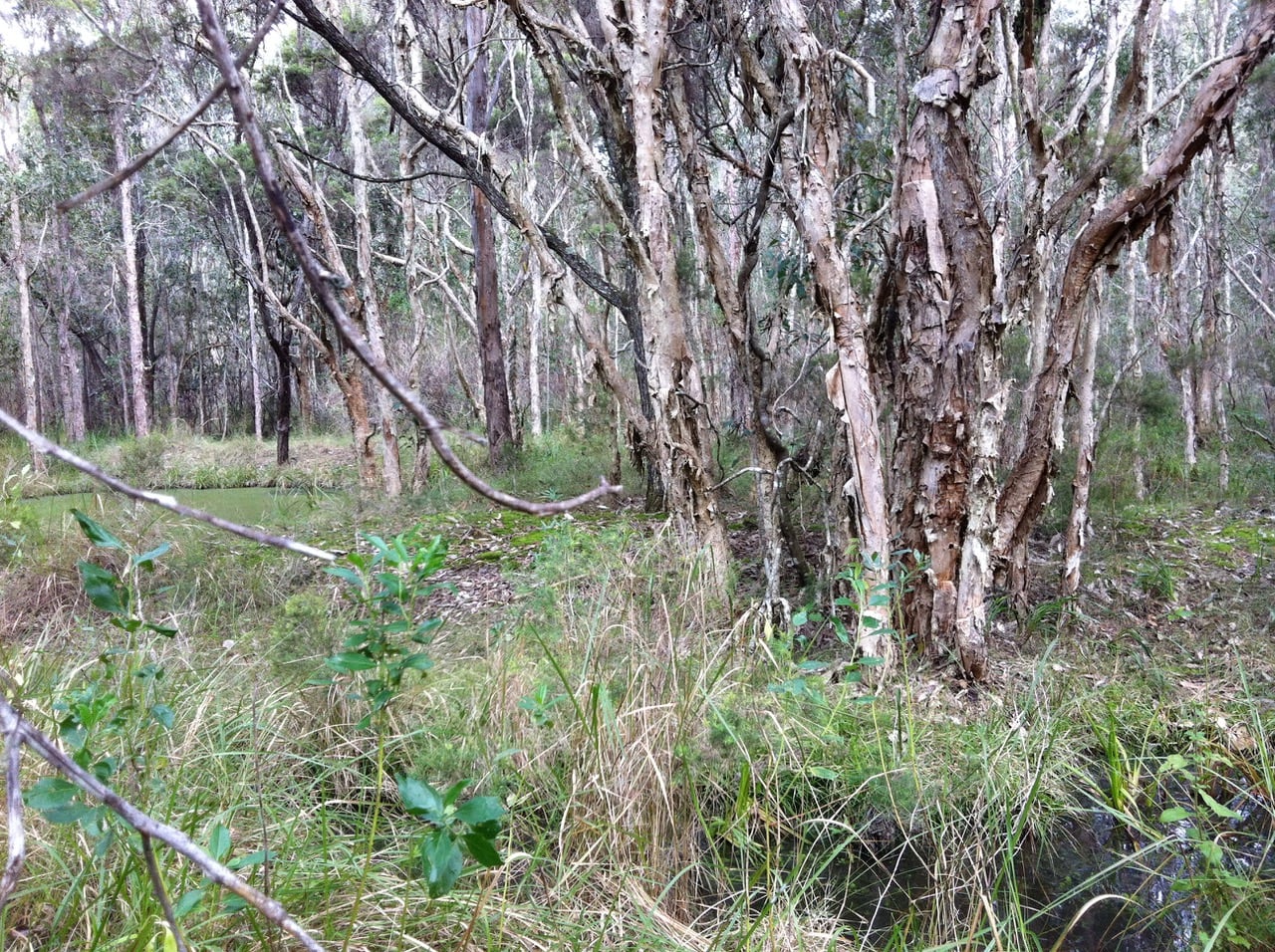 The story of how the New Italy settlement was established is told in the displays of our museum. What was the landscape like before the Italians arrived?
It is situated in the catchment area of the lower Bungawalbyn Creek. Swampy areas, which included swathes of ti tree (Melaleuca alternifolia), lay between areas of tall, mixed hardwoods. The swamp country provided a rich food source for the traditional owners. They also crushed ti tree leaves to bind over wounds and infections with paper bark strapping, and inhaled the oil from the leaves to cure coughs and colds. This was a valued place.
To the newcomers looking for land to farm however; the same landscape looked was upon as too poor to bother with, and was largely ignored until the Italians arrived. It was an isolated section of the huge pastoral run of Ellangowan in the parish of Donaldson. A map from 1861 around Bungawalbin Creek noted: 'Ironbark, Blackwood, Blackbutt, grass-trees, poor sandy soil, swampy country, broken country with gullies, gums, poor sandy flats and bastard apples'.
This drier country that would become the settlement of New Italy was a very different landscape from the 'Big Scrub' subtropical rainforest that still spread from neighbouring Lismore out to Nimbin and down towards Ballina. Those soils were the rich product of the Wollumbin/Mount Warning volcanic area and would prove to be excellent for small scale agriculture. Much of the Big Scrub was still available for selection at the time of the Italians' arrival, so many have wondered why they did not choose that place to settle.
One compelling reason was insufficient land was left where everyone could select farms together, unlike the expanse of country remaining here. As non-English speakers they were also at a disadvantage. Some also speculate that this dry forest and swamp country was part of the appeal, so unlike the tropical landscape of New Ireland that had brought them such heartache.