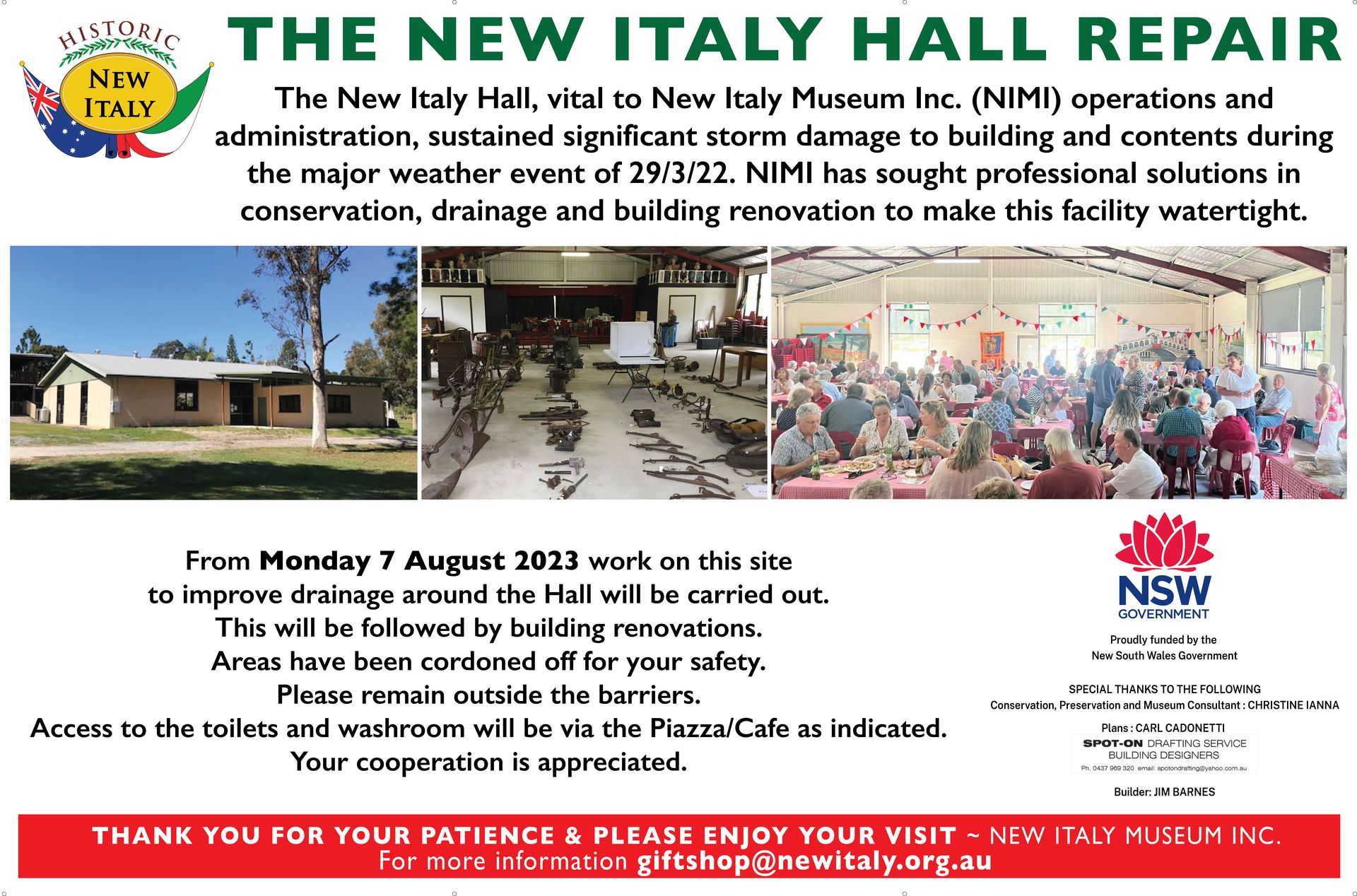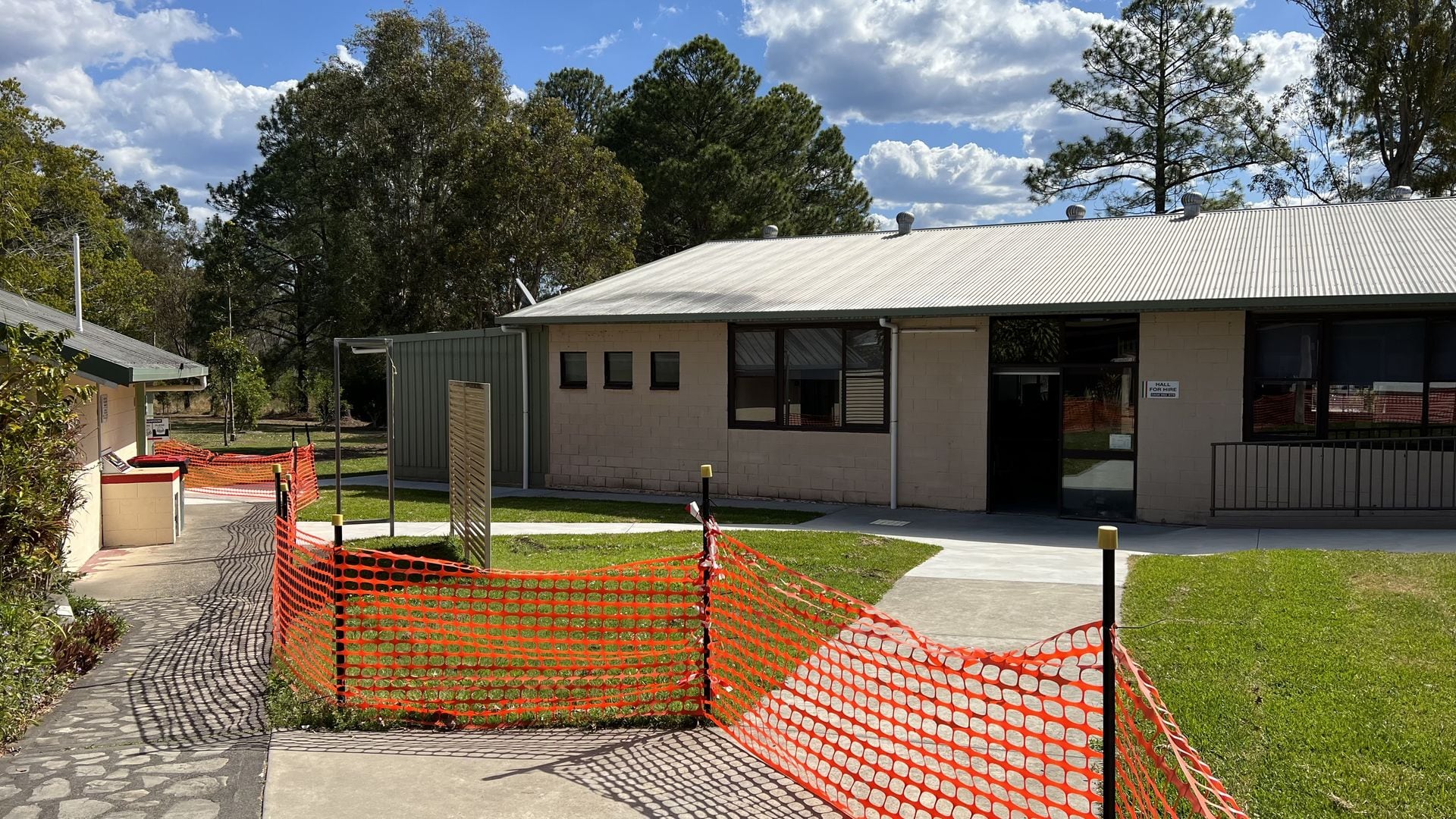 Extensive groundworks were carried out to channel rainwater away to prevent it entering the hall from this side door. September 2023.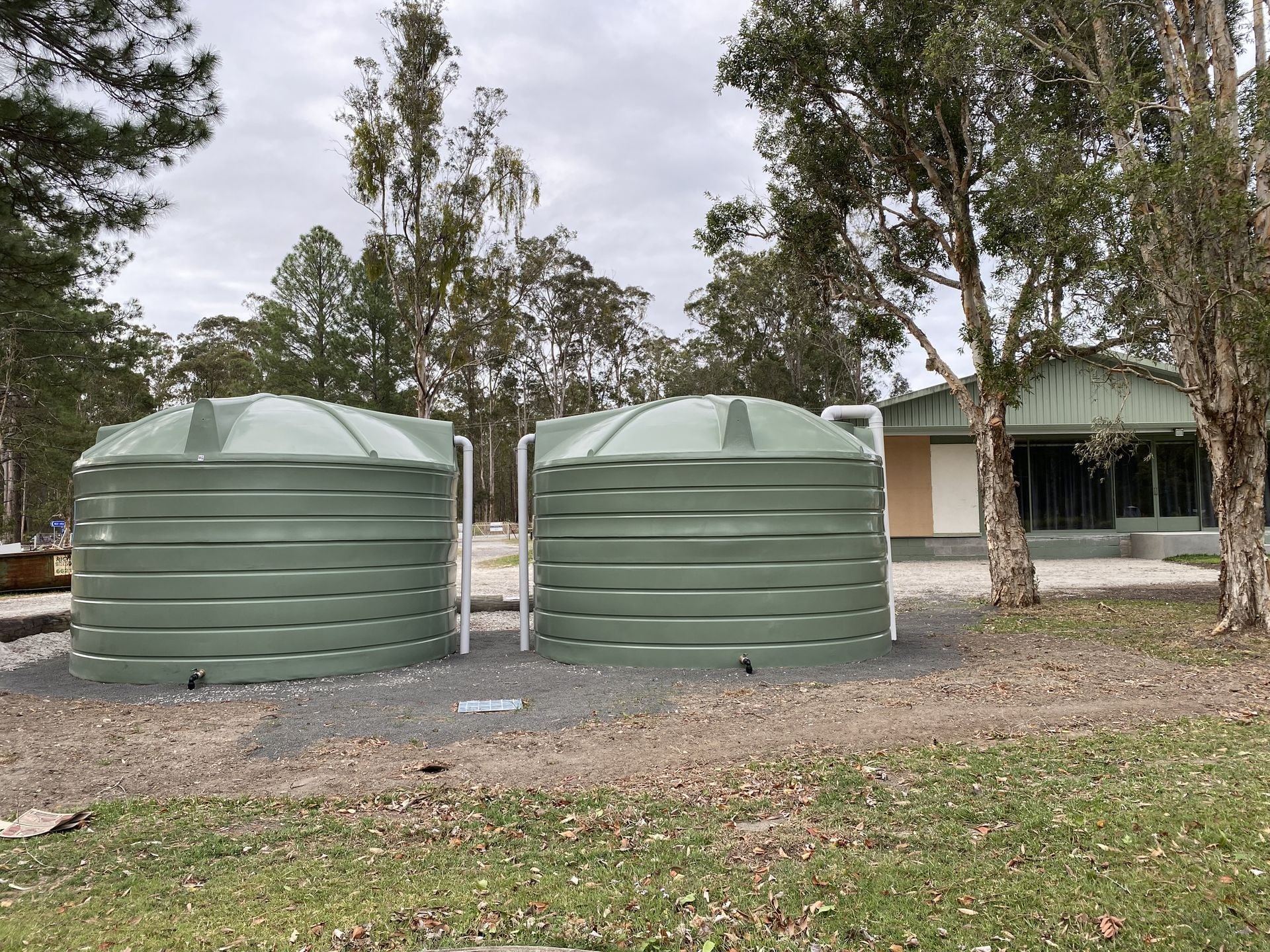 Water collection from the roof has been upgraded and two additional 22,000 litre water tanks have been installed for improved water security. October 2023.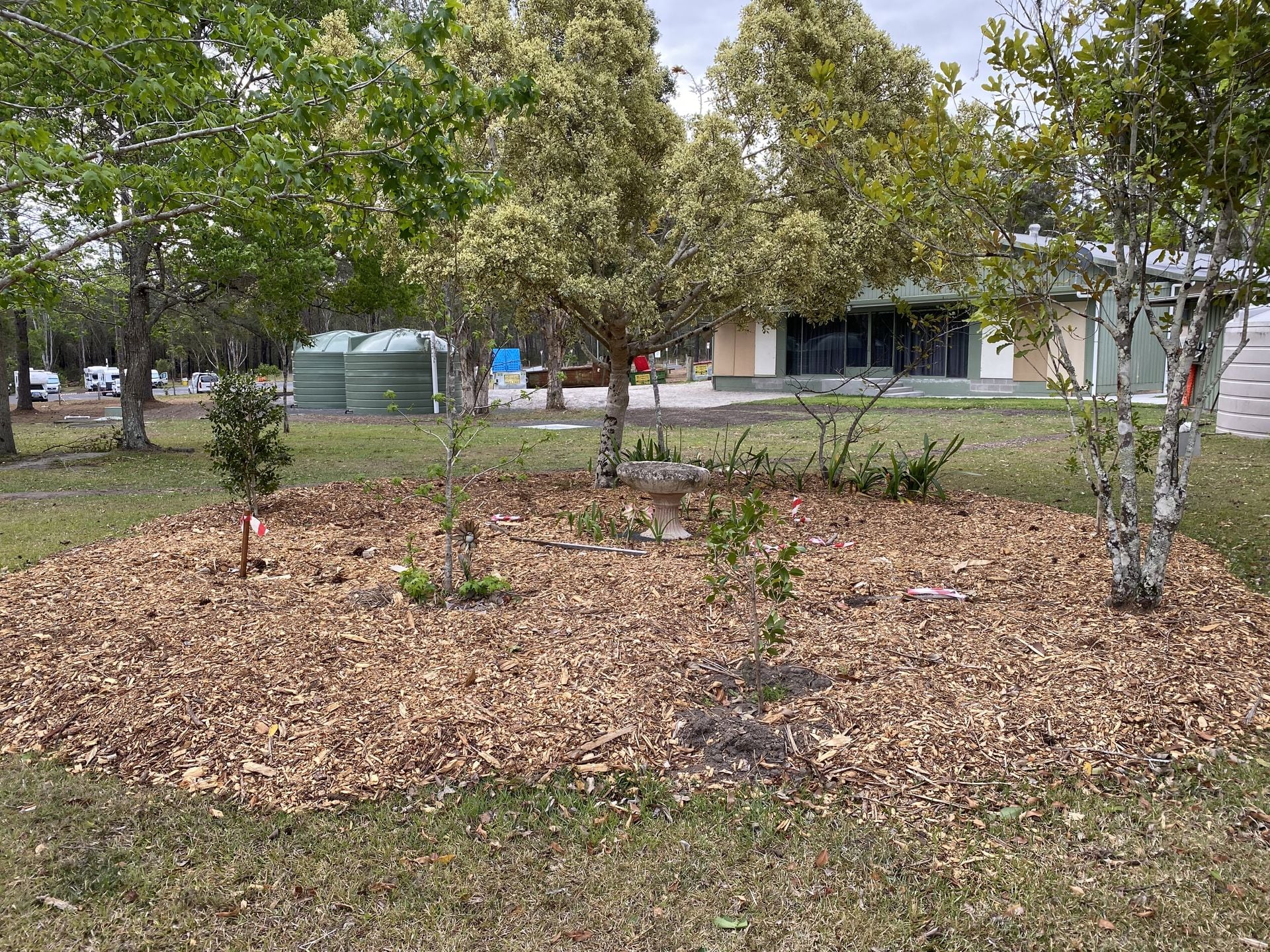 For the extensive ground works to be performed two large garden beds had to be removed from the hall courtyard. A new home was created for those plants in the Park of Peace. These garden beds will also act to slow down run-off rainwater allowing it time to soak into the ground to nourish our trees. October 2023.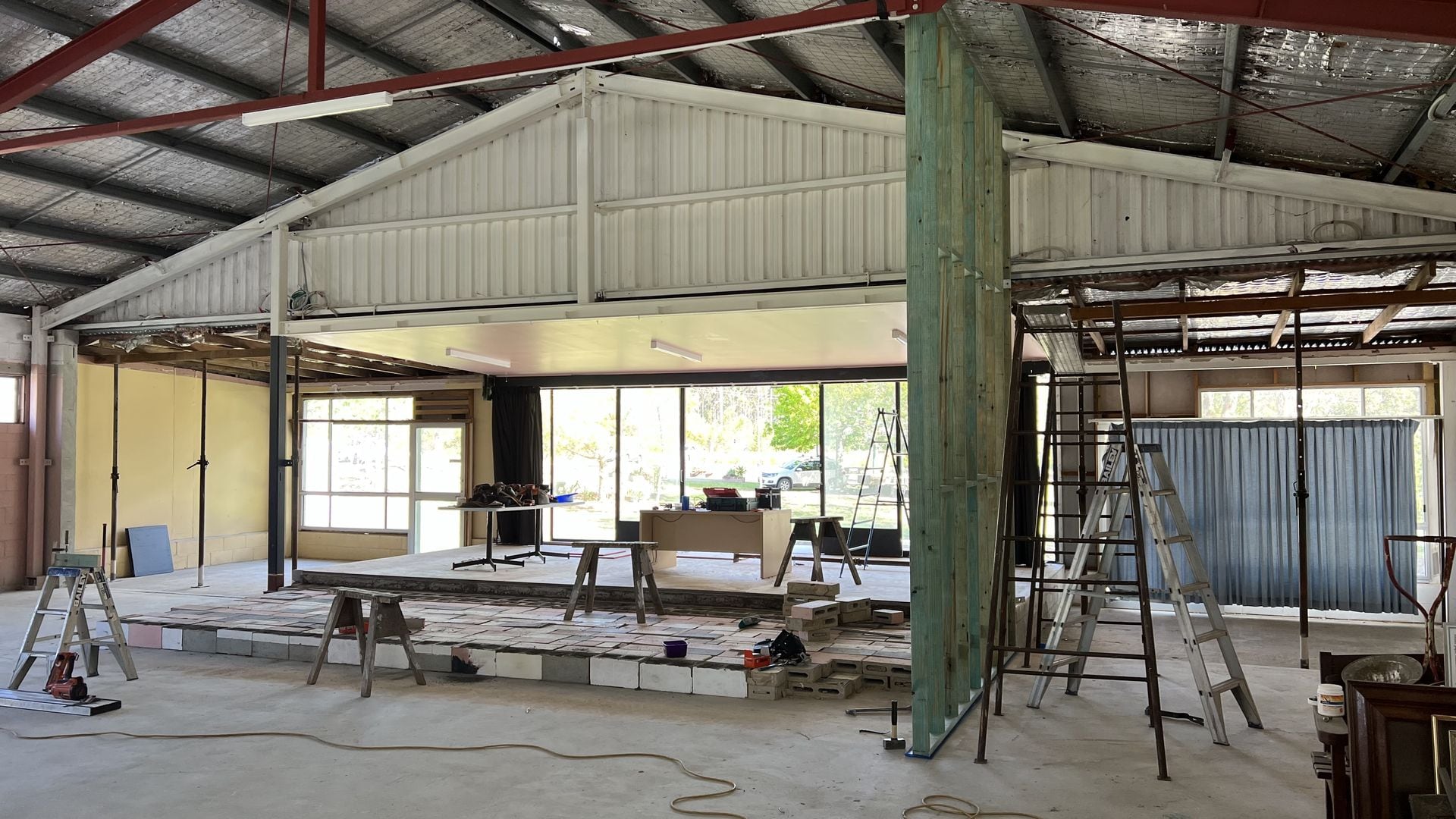 Formation of the new Archive Room on the right side of the stage. Besser brick walls had to be removed to create it. This will house all the museum archives once finished. The old stage had to be removed due to termite damage and rot. Besser bricks are being used as fill under what will be our new concrete stage. The area behind will be a multifunctional space – mainly the new NIMI office, which can also function as a change room for any future plays performed in the hall. September 2023.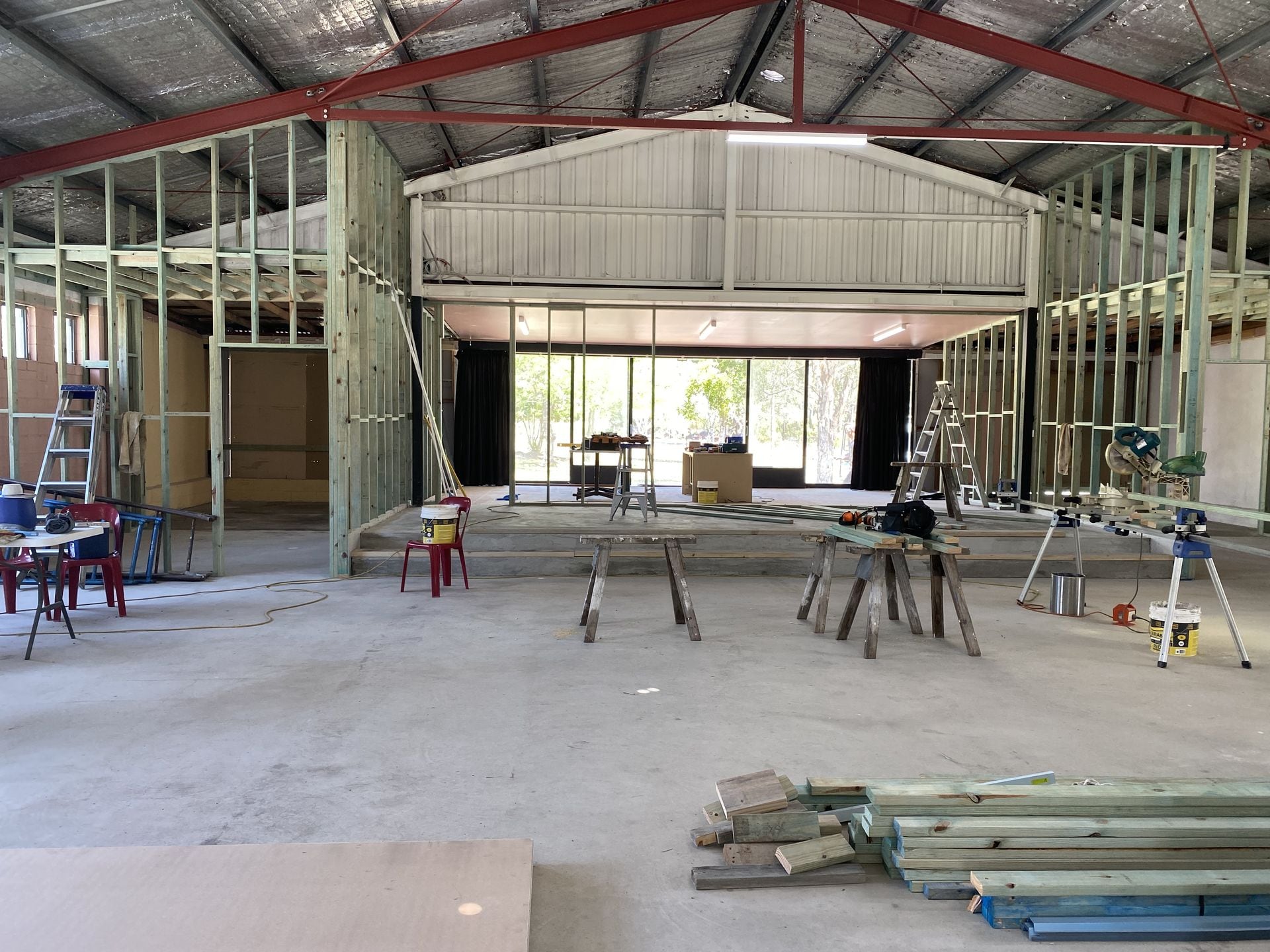 Work is progressing, concrete has been laid, wall frames are going up. September 2023.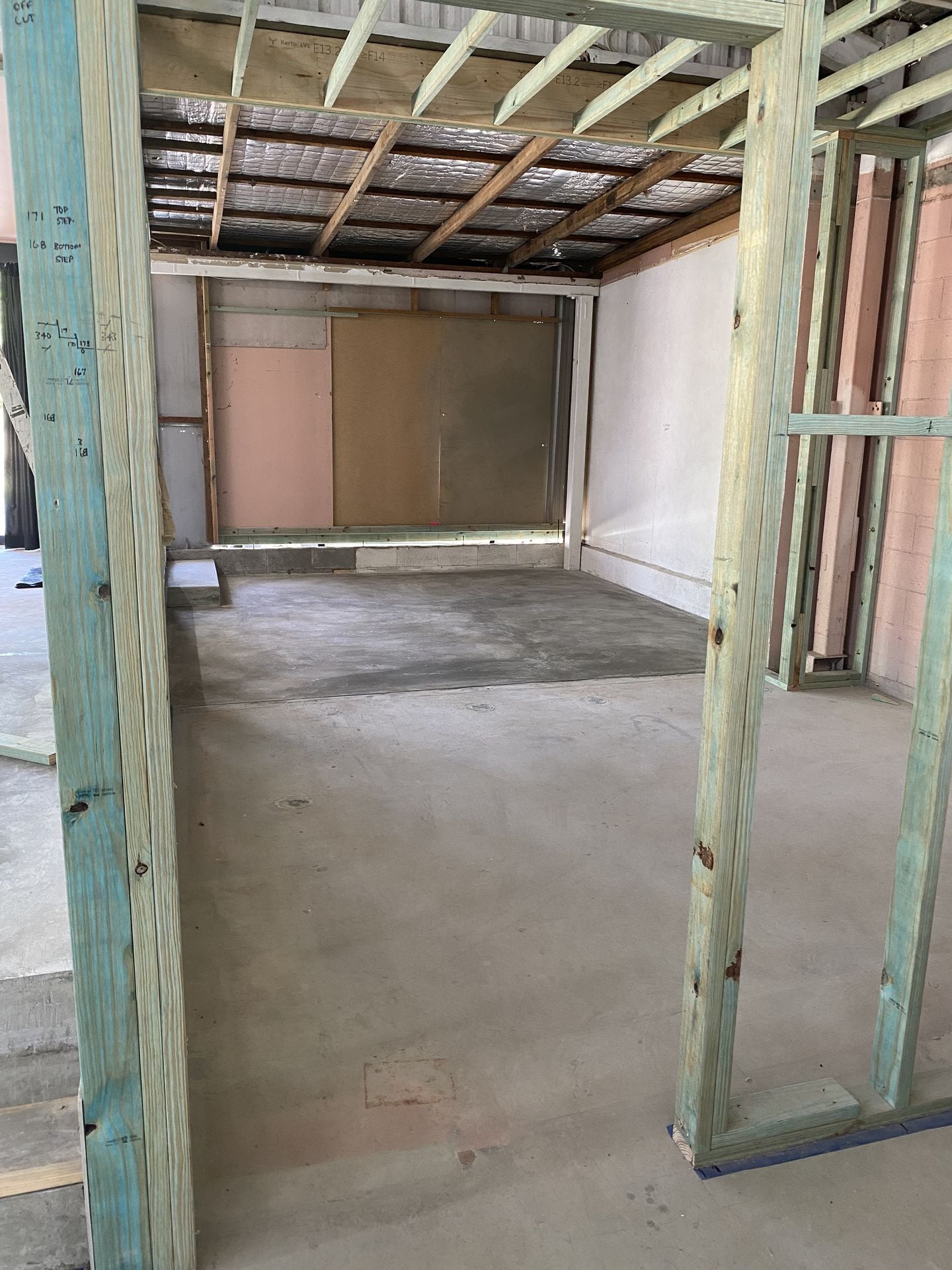 Archive room. October 2023.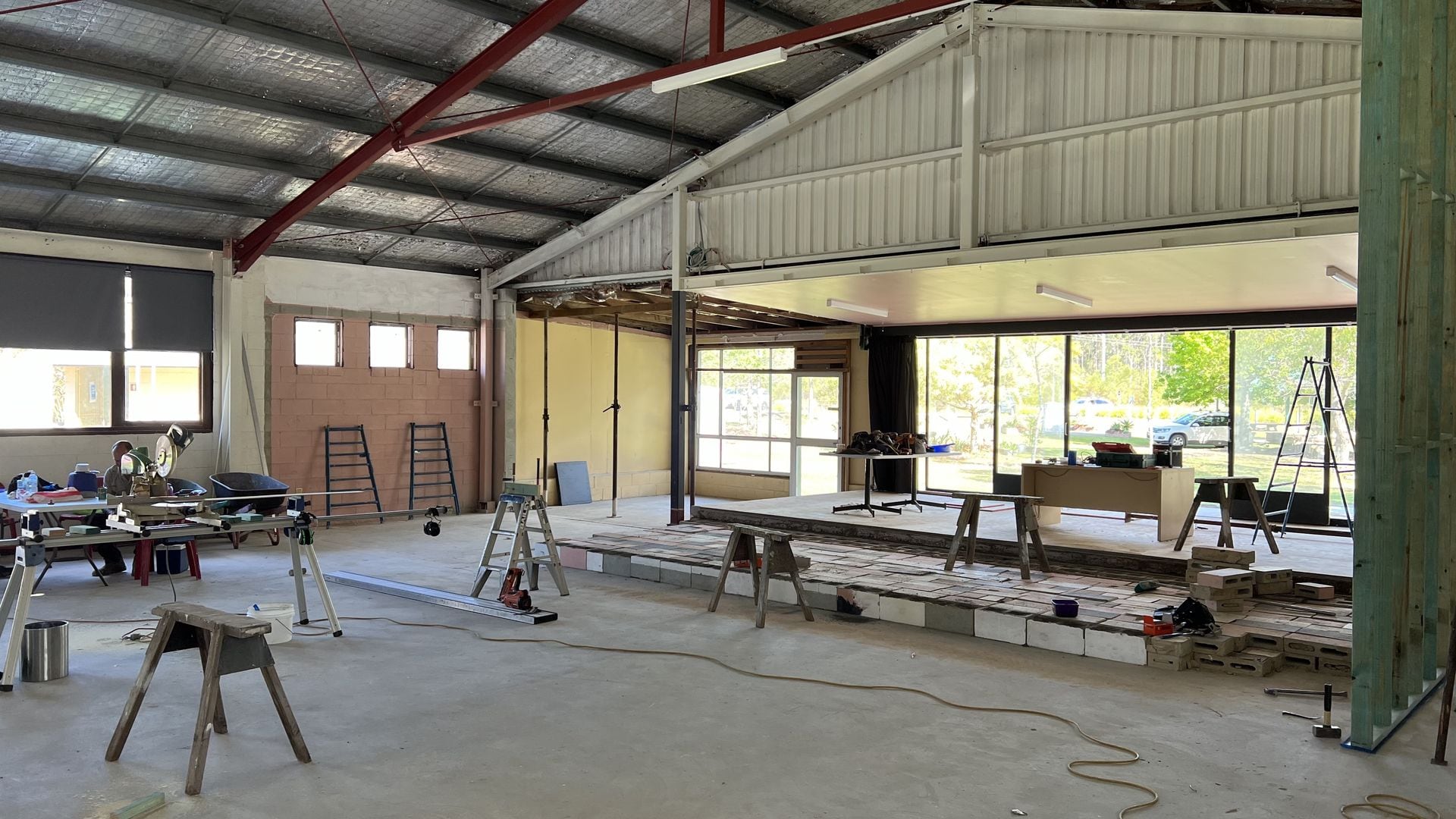 The left side of the stage will be for Hall storage of tables and chairs. The back glass walls will be removed, and a waterproof cladding of Colourbond will be applied. September 2023.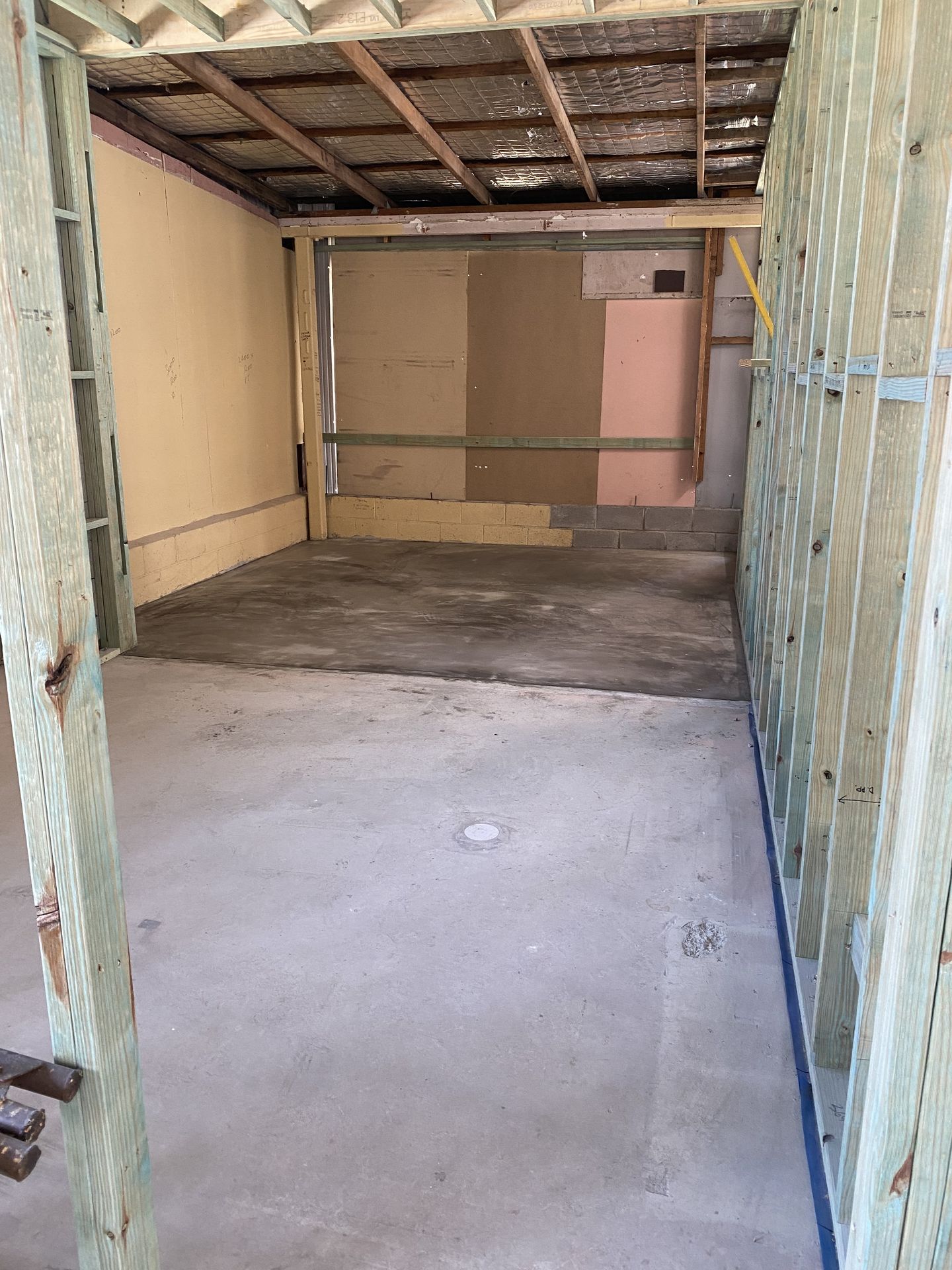 Store room taking shape. October 2023.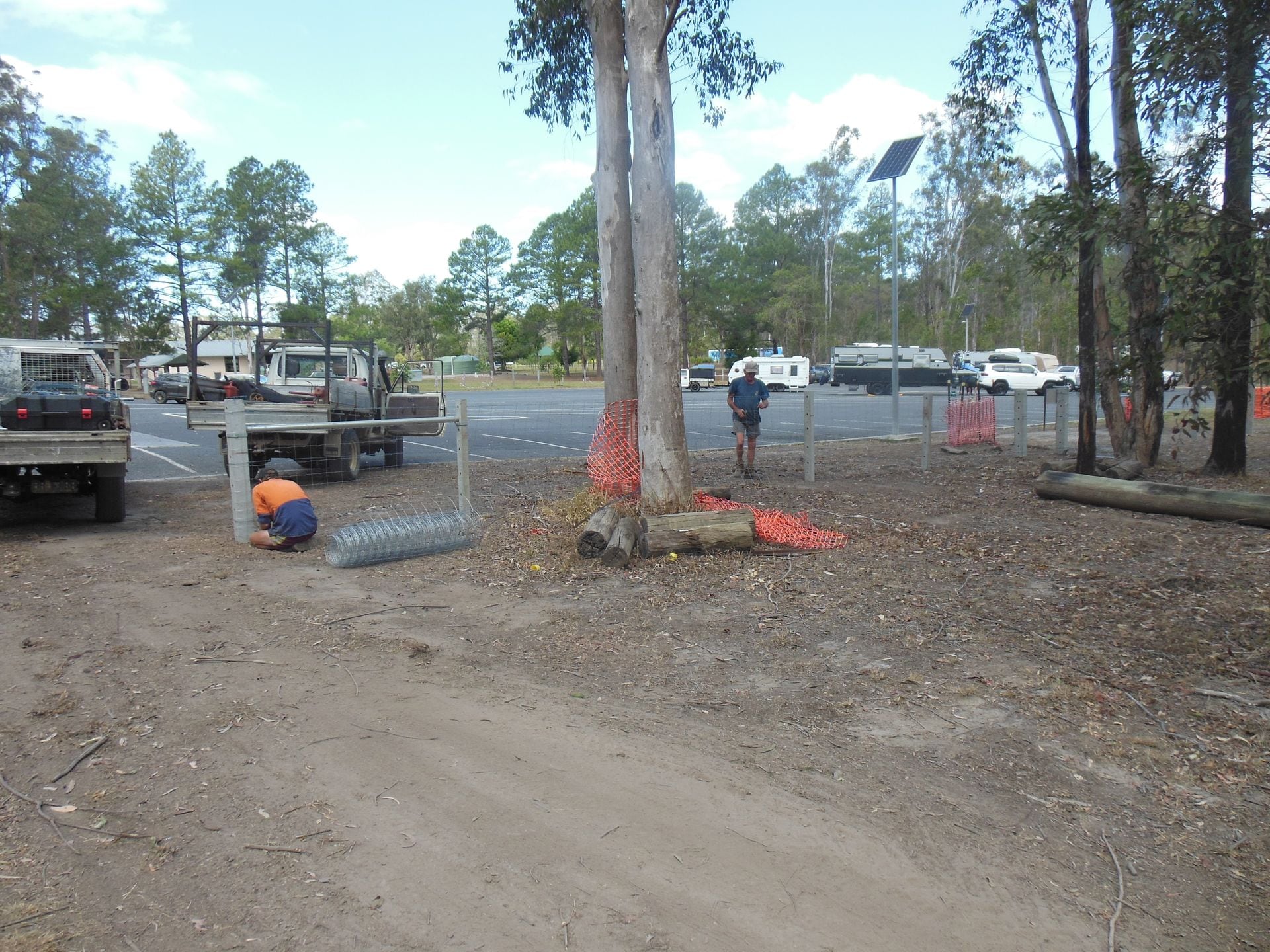 Work has commenced on building the dog park behind the rear carpark. September 2023.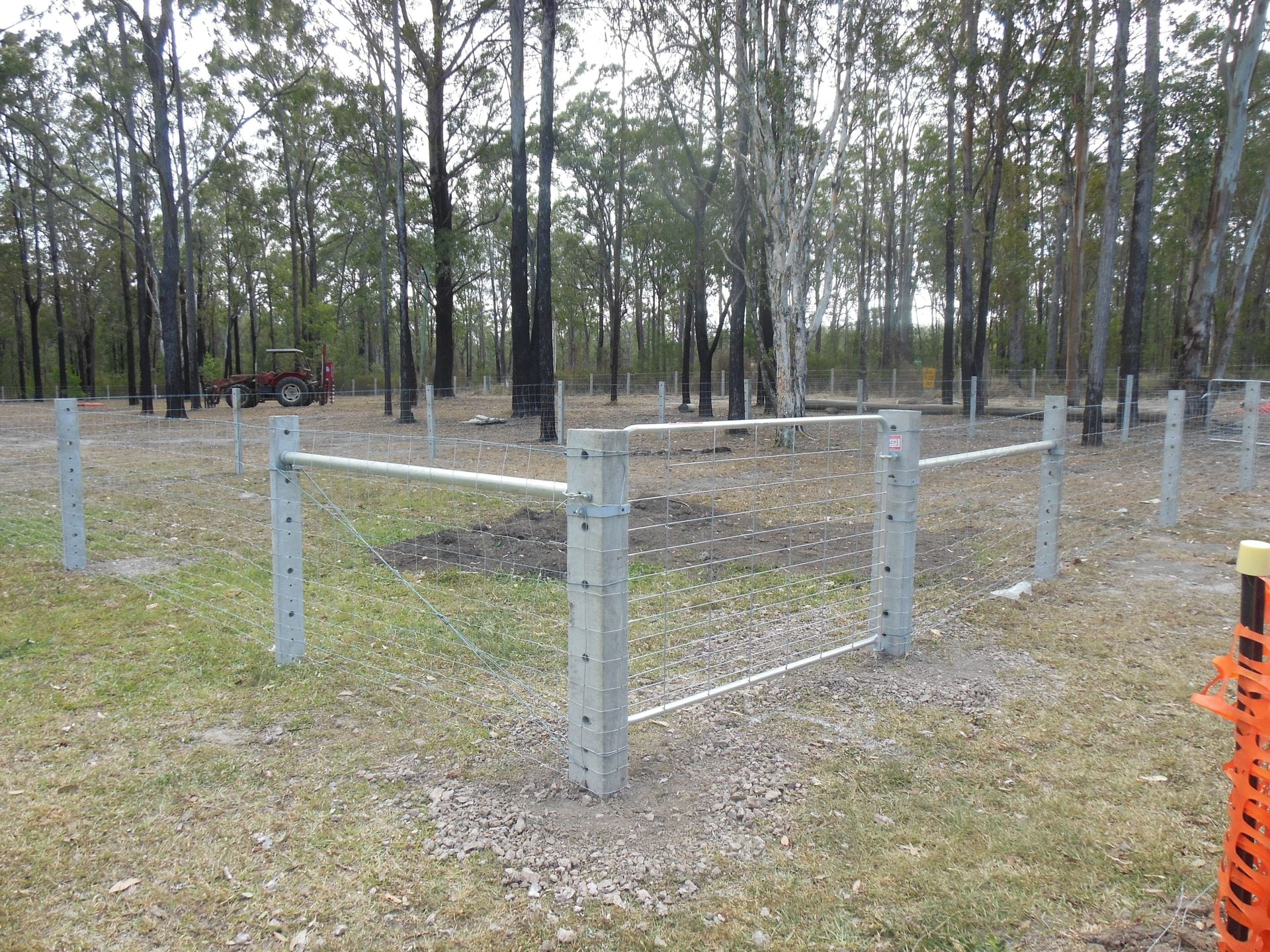 The smaller pen for small dogs. September 2023.